Villa Lavandula
Luxury Apartment

Villa Lavandula is situated in the western part of the islet Čiovo in the cove abundant in sandy and rocky beaches called Saldun, which offers a great deal of sport activities. Surrounded by rich and carefully nurtured Mediterranean flora, it is located on the very coast, less then a kilometer from Trogir.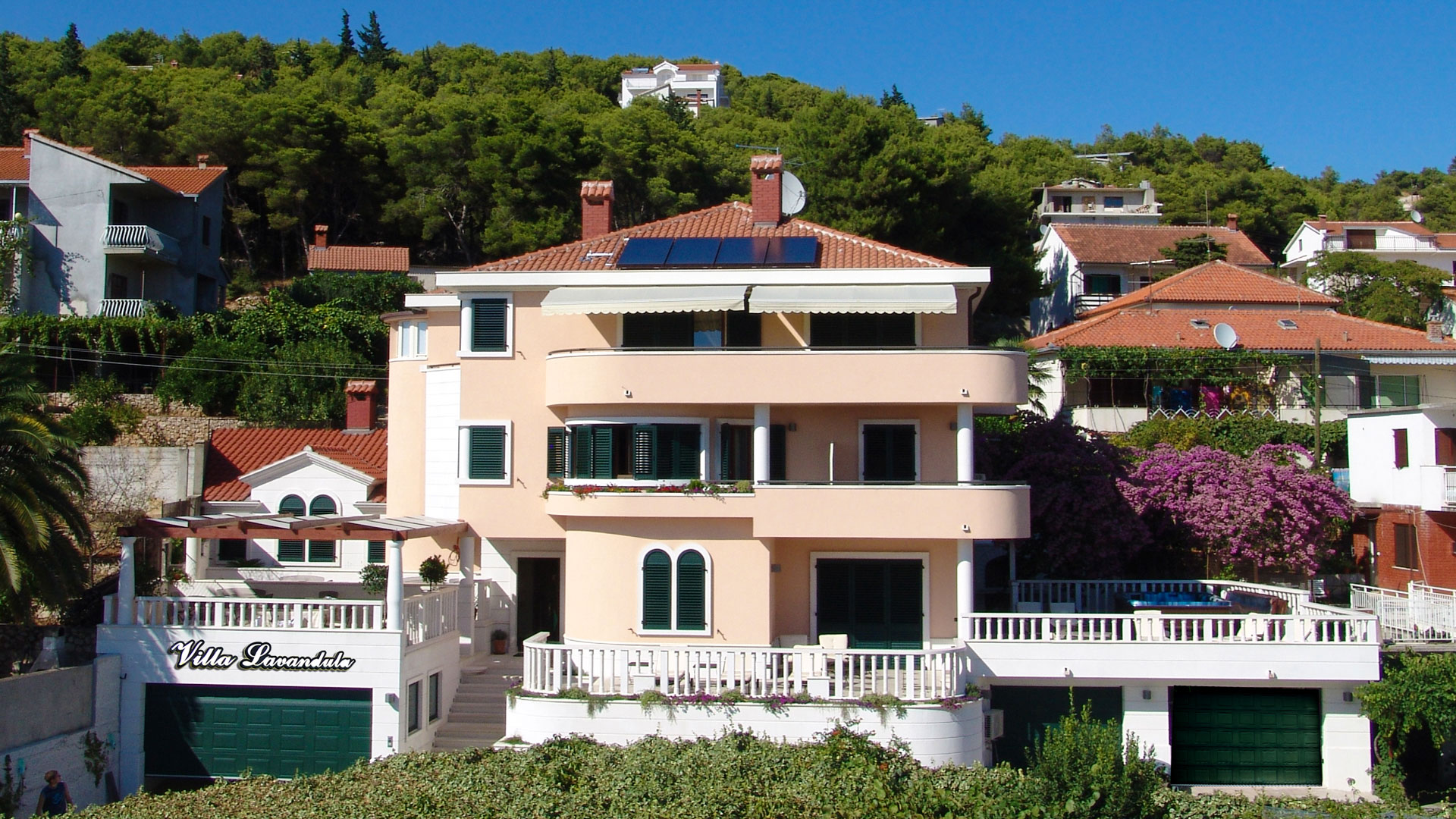 Trogir is a little medieval city at the seaside, which inspired many; especially travel writers, scientists and authors. Its troubled past and prominent stone buildings played a great role in its inscription to the UNESCO World Heritage list. Since Villa Lavandula is near the city, you will have the opportunity to enjoy yourselves by going out in the evening and walking through the little streets of the city during the summer Culture festival. It offers klapas' concerts, International Tenor Competition, museum exhibitions, play performances in the Duke's Palace, music nights on the city square and rich and fun events for the young.
Trogir is connected to all major European cities by its well-organized infrastructure of air, road, and maritime companies. Airport Split is only 6 km away, which is yet another proof of our availability and ideal location.
Villa Lavandula is the best choice for a pleasant vacation on the Croatian coast. It is adjusted to modern way of life by its quality, high standard, and comfort. With excellent work environment, it will be an ideal place for a businessperson for an interesting, attractive, and healthy vacation and an inspiration for creative work.
Pavković family and the amiable service staff invite you for an ideal and unforgettable vacation to the luxurious Villa Lavandula, which is surrounded by beautiful scenery and numerous events in the near tourist city of Trogir.